Platinum technology's Cosmo PageFX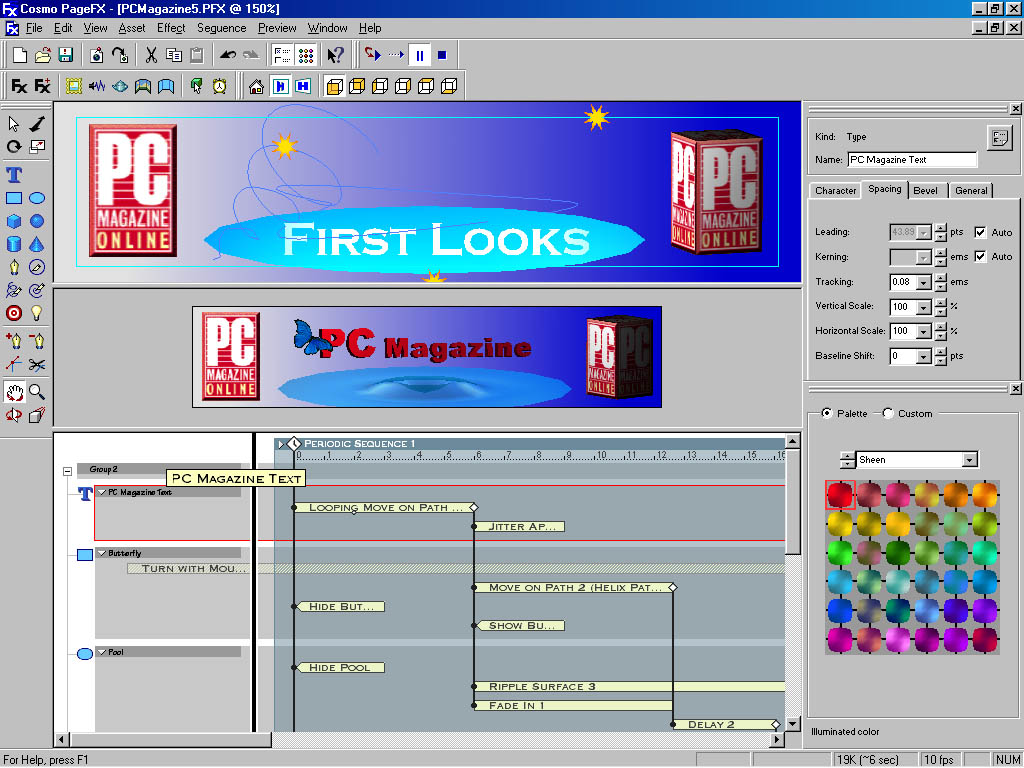 COMPOSE: In the Composition View (top), You create and lay out media and animation paths.
PREVIEW: In PageFX's Preview Window (center), you can test the animation and interaction.
ORDER: The Sequence View (bottom) is where you drag and drop and organize bohavior, set up logic, and establish timing.
The tool box (far left) offers select, rotate, scale, and move forward/back, 2-D vector tools, 2-D and 3-D primitives, paths, lights, and magnification tools.
Palettes (far right): The properties and appearance palettes make it easy to apply changes,