Building in 3-D
3D STUDIO VIZ R2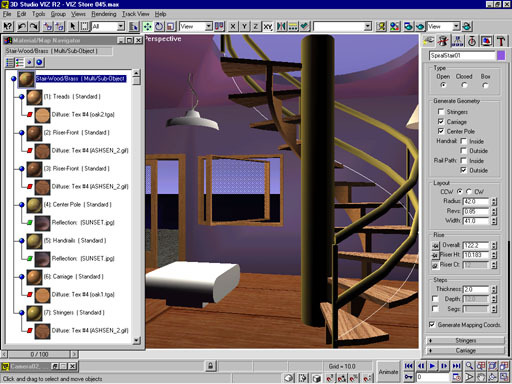 BEFORE
This shows how you see the scene while you're working in VIZ. You can't see the environmental effects of the water, waves and sunlight until you render the scene.
3DS VIZ R2's doors, windows, and stairways are easy to install and modify. We created the stairway by dragging out its size and height. The Command Panel on the right allowed us to modify the stairway's type, geometry, layout, rise, steps, stringers, and carriage at anytime. We used the Material/Map Navigator on theleft to modify the materials used on parts of the stairway.
MAX and VIZ Do VRML, Too
3D STUDIO VIZ R2
3D STUDIO MAX R2.5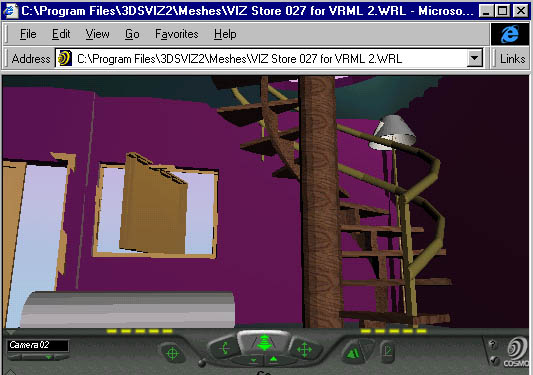 We exported the same scene from VIZ to the VRML97 standard. The VRML version, which has to render in real-time, is simpler, does not show the water, waves, and sunlight and generally doesn't look as finished as the VIZ scene. The windows and doorways don't render VERY well as exported, though the stairway looks goodl.