June 9, 1998


ScreenShots for:
The Web's a 3-D World After All
(full text, no images)
By Linda Von Schweber
& Erick Von Schweber
Volume 11 No. 22
The testing script produced a SoundBoard Guitars
web site with a realtime 3-D interactive, animated
ad Banner, this one from Cosmo Worlds,
our Editor's Choice.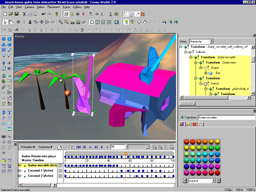 KEY TO SUCCESS:
Cosmo Worlds 2.0's top notch keyframe
editor allows you to animate anything you can edit.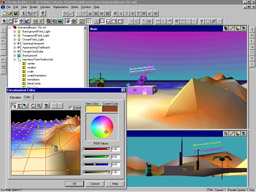 COLORS OF THE RAINBOW:
V-Realm Builder's facile handling of colors
enables you to edit backgrounds and
create gradations on objects.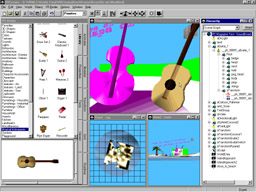 3-D LIBRARY:
VRCreator's ample library of 3-D objects
provides thumbnail views, a preview window,
and details about the objects.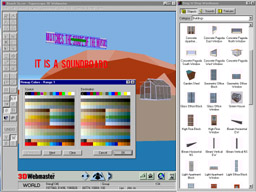 REMAPPING COLORS:
3D Webmaster requires several steps to
change an object's color.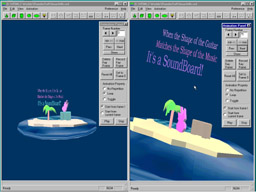 STREAMLINED SIMPLICITY:
RenderSoft makes it easy to change
camera positions, text, and colors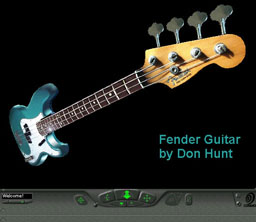 VRML Reality:
This awsome guitar was modeled by
Don Hunt in 3D Studio MAX and
made to play music in V-Realm.
To Contact the authors send mail to info@infomaniacs.com
Infomaniacs home is www.infomaniacs.com
Copyright 1996-2004 by Infomaniacs. All Rights Reserved.
Updated May 14, 1998